Contracts
De
partment of Transportation (DOT) Federal Aviation Administration (FAA)
The Electronic Federal Aviation Administration (FAA) Accelerated and Simplified Tasks (eFAST) is the FAA's preferred contracting vehicle for small business contracts. eFAST streamlines the procurement process for all stakeholders using a web-based acquisition tool and automated workflows compliant with applicable FAA standards. eFAST supports the following contract types: Firm-Fixed Price, Cost Reimbursable, Time and Materials, Labor Hour and others as appropriate.
---
Key Information Security Systems (Key ISS) Personnel specialized role-based training initiative Blanket Purchase Agreement (BPA).
​
DOT Federal Railroad Administration (FRA) Continuous Monitoring Program
This contract provides security and privacy program support, Security Assessment and Authorization (SA&A), training, and program continuous monitoring of all FRA systems.
---
Administrative Office of the US Courts
Security Penetration and Validation Testing Support (SPVTS) BPA Period of Performance (May 1, 2015 - April 30, 2020).
---
PBGC Cyber Program – Team SoftConcept
---
CTFC Cyber Program and MSSP – Team PhaseOne
---
DOC BIS Security Operations Center – Team NLink
---
FCA Cyber Program – Team PhaseOne
---
HHS OCR HIPAA – Team FemmeCorp
---
USPS Cyber Program - Team Raytheon
---
CMS State Security & Privacy Support Services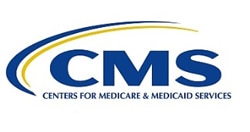 ---
VA T4NG with LibertyIT
---
DOE Cyber Program - Team ActionNet
---
US CYBERCOM Mission Support IDIQ - Team (CACI)
IDIQ multiple-award contract to support defensive and offensive cyberspace missions of the U.S. Cyber Command.
---
DHS CDM IDIQ – Team GDIT
---
DHS TSA HR Cyber Contract – Team SII
---
U.S. Army Intelligence and Security Command (INSCOM) Global Intelligence Support Services (GISS) w/IOMAXIS (Small) and LMCO (Full and Open)
Contact us for more information.